Virtual Event
NOVA's Training Institute Presents: Sextortion Awareness and Prevention
March 31 @ 6:30 pm

-

8:00 pm

Virtual Event

Free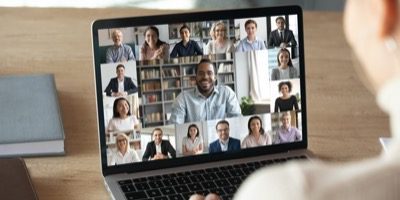 A Virtual Panel Discussion with Q&A Session
In today's digital age, sexual exploitation is becoming more common, as people use social media platforms to coerce others into sending images of themselves engaging in sexual acts. In Pennsylvania, anyone who threatens to harm or withhold a reward, service or anything of value in order to coerce sexual acts, images or videos from a victim, commits the crime of sexual extortion.
Because approximately 71% of sextortion victims are under the age of 18, we invite parents, community members, educators, and other professionals to help raise awareness about sextortion. Hear from experts in the field of law enforcement, criminal justice, advocacy and prevention to make our communities safe from sextortion.
Featured Panelists:
Donna Greco, Policy Director, Pennsylvania Coalition Against Rape
Brianna Dion, Victim Advocate, NOVA
Detective Ryan Kolb, Police Department, Bensalem
Kristin McElroy, Deputy District Attorney, Bucks County
Hayes Honer, Prevention Educator, NOVA
Moderated by: Jamie Pfister, Training Institute Coordinator, NOVA
Your donations support NOVA's mission and free trainings like this one.